For 15 long years, a brown bear named Achon was locked up in a metal cage. She had no regular access to food or water and no protection from sun or rain. The only things she did have were boredom and misery.
Achon's cage was on the grounds of a holiday resort in Tsaghkadzor, Armenia. Her "owner" kept her there to entertain visitors, who would toss her bits of food when they passed by.
Credit:
IAR
"She looked so desperately sad," Lis Key, PR and communications manager for International Animal Rescue (IAR), one of the organizations that helped rescue Achon, told The Dodo. "It fills me with shame to think that a human being can show such a total lack of compassion for any animal and treat it with such neglect."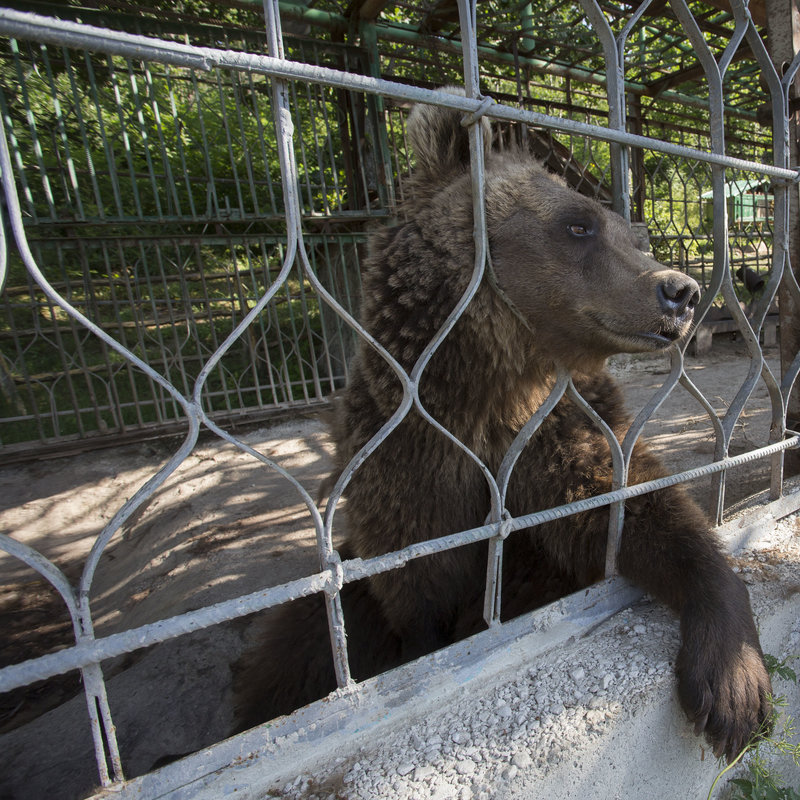 Credit:
IAR
Last October, IAR and the Foundation for the Preservation of Wildlife and Cultural Assets (FPWC) launched a campaign called the Great Bear Rescue Project, which aims to free over 80 bears living in captivity throughout Armenia. Like Achon, many bears are trapped in cages at tourist spots, while others are displayed at restaurants or locked away in dark warehouses.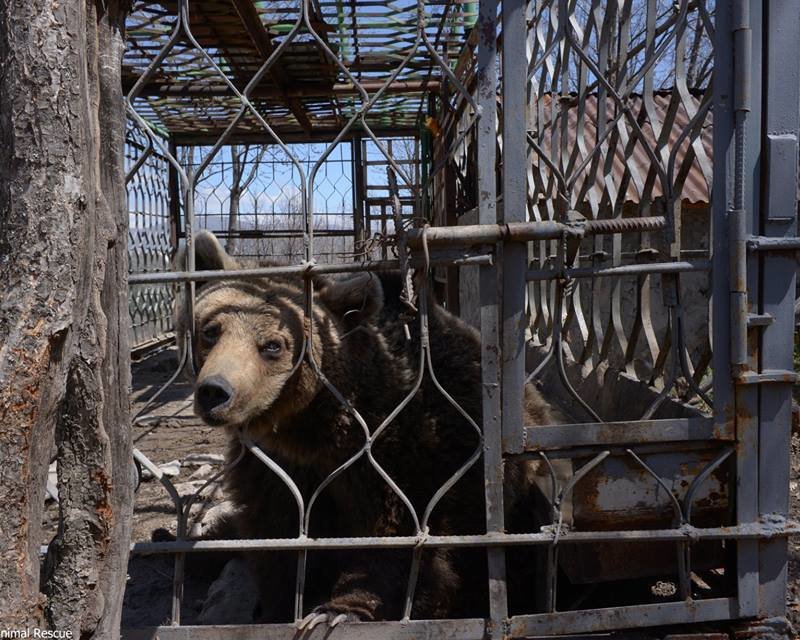 Credit:
IAR
Achon was one of the first bears who IAR and FPWC identified as a candidate for rescue — but when the teams approached Achon's owner, he refused to surrender her.
Not long after this, Achon managed to escape from her cage, although it's not clear how she did this.
"I'm guessing perhaps there was just a weak spot somewhere in the cage, although I did hear about one bear that tried to dig its way out, so perhaps that's what she did," Key said. "Those poor bears must be so desperate to get free."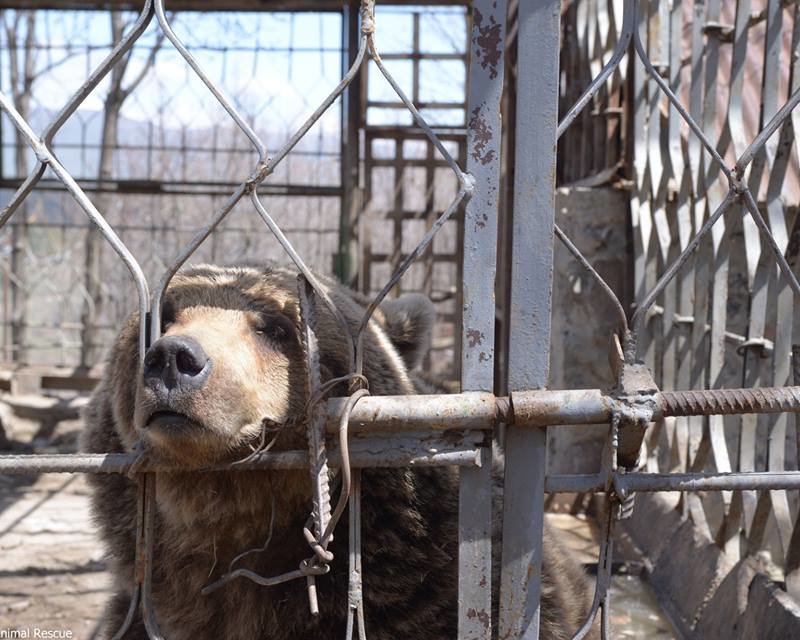 Credit:
IAR
By the time IAR and FPWC found out, Achon had already been recaptured and locked back inside her metal prison.
But last week, things finally changed for Achon — her owner agreed to surrender her.
"It seems that, with the advent of a new government and the appointment of ministers who are supportive of our work rescuing bears like Achon, her owner finally saw the writing on the wall," Alan Knight, CEO of IAR, said in a statement. "It was in any case only a matter of time before we would have returned to rescue her, and happily we were able to do that sooner rather than later."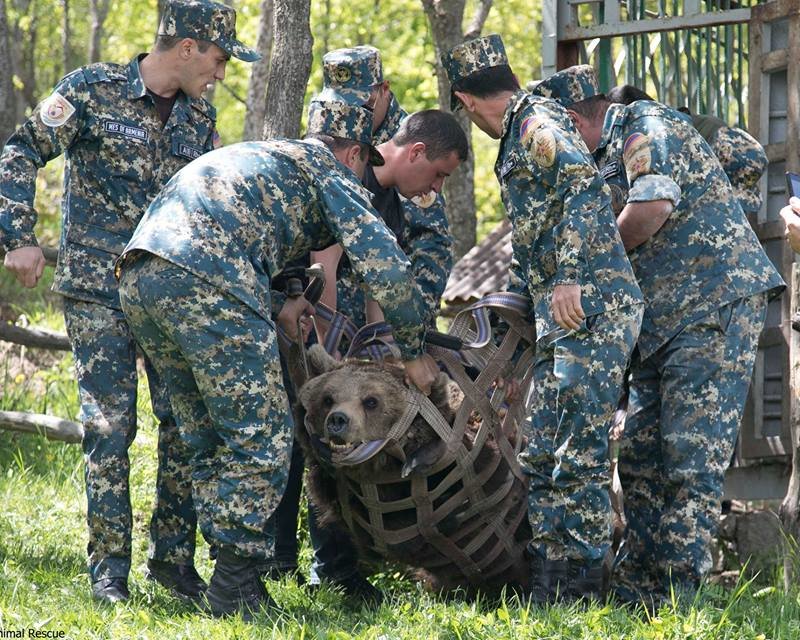 Credit:
IAR
Achon, whose name means "girl with beautiful eyes" in Armenian, was sedated, gently carried out of her cage and loaded into a transport vehicle.
"Achon is now safely in our quarantine quarters where her health will be assessed by our veterinary team," Ruben Khachatryan, founder and CEO of FPWC, said in a statement. "She is being fed on a nutritious diet and vitamin supplements to build up her strength and will be kept under close observation while she adjusts to her new surroundings."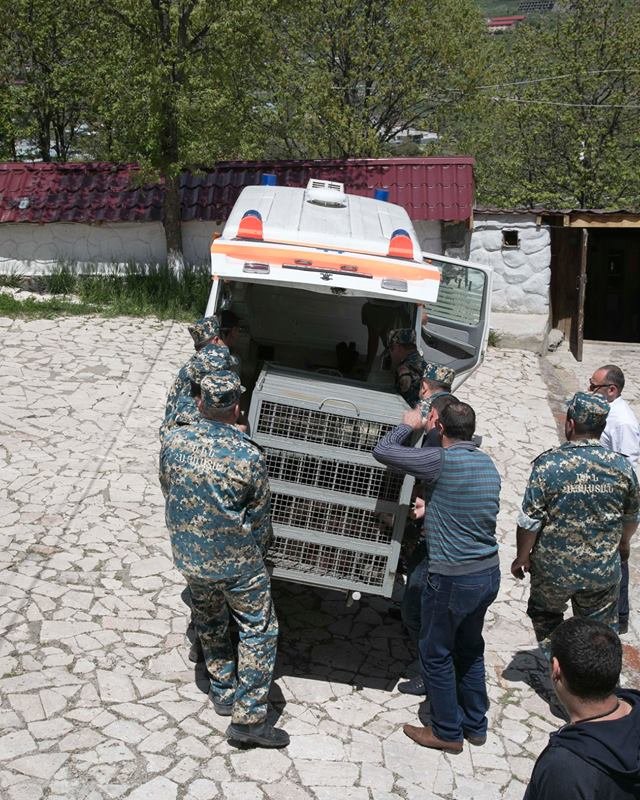 Credit:
IAR
Key said this rescue was a "very emotional one" for everyone involved, and it was a huge relief to finally release Achon from the cage where she spent 15 years.
"We know she is in safe hands now, and the vets at FPWC will be giving her expert treatment and care to help build up her strength," Key said. "She is not a young bear so will need some extra TLC in the weeks and months ahead."